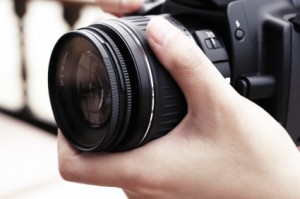 All of us want the most beautiful memories for ourselves and our partner to be captured in pictures as an everlasting memory. When you feel like reminiscing about that wonderful day, referring to the photos will be one of the few things you can do. I am sure you will never get sick of looking through them time and again. We always wanted to have a photo shoot in Singapore as this is the very place we met and started our journey together
We are looking forward to capture the iconic skyline of Singapore in our pictures. Being very inclined towards nature we plan for a garden / forest location as well in our pre-wedding shoot. For our actual day solemnization we should like to have a few hours coverage to capture the memorable and unforgettable moments of our life.
After hunting a lot through the wedding portals and reading countless reviews, we shortlisted a couple of Photographers:
Awesome memories photography
Pixio
A little moment photography
Meteor production
melvin Ho
After exchanging a few emails with them we decided to meet Kelvin Tan from Meteor Photography as he seemed to be very genuine, skillful and his portfolio spoke strongly about his passion for photography.
Timo and I are very camera shy person and feel self- conscious in front of the lens. But after meeting Kelvin personally, we could get an assurance that it's not that tough after all. That was comforting and we felt confident. He seemed to be a very committed photographer who is willing to take the extra mile. Please visit his website http://www.meteorworkshop.com/ to see his fabulous works.
As per our requirements we shortlisted a few locations:
Punggol lalang area for outdoor shoot.
Marina Bay area for the skyline
Botanic gardens
Henderson Waves
Hort Park
Kelvin was helpful enough and suggested a wedding boutique for us to rent clothing for photo-shoot and make up. We agreed for 4 hours pre wedding shoot for 2 locations and 4 hours of solemnization actual day shoot at $1500.
I would keep you updated on the shoot later.